The water clogged my lungs, but I feel it like velvet against my throat, softly letting oxigen into my sistema. Darkblue was everywhere, a weightless world presenting me with it's wonders.
Creatures like me where around, not to close, we liked our own space, but close enough as to feel them though the vibrations on the water.
Sound amplify and resound like song of spirits long ago alive. As the time pases colour changes and uncover new worlds for us to see and explore. Deep green to cobalt blue, the waters reveals his mysteries only to us.
The sea ever changing conserve still its spirits and essence, though the millon of voices that emulate its song.


b
aaaad inglish is bad XD srry for that~
Current Location:

office

Current Mood:

calm

Current Music:

Bienvenido Rio -Roberto Amarilla-
Water is sorrounding me, soft against my skin. I move, weightless to the
surfice coming closer to the shore. It's not the sea but the water left
a salty twang on my tongue.
Coming closer to the earth my claws took land still dripping, they click
clack ritmically on the round rocks around me, until I reach earth.
Then my feets took me to the grass my hands touch barely a tree, before
my attention was diverted to something else, a strange smell took my
senses.
And I was lost on the hunt...
Today I've had a dream… I don't usually remeber them.. but today I did.
Current Mood:

weird

Current Music:

Sweet dreams -Emily Browning
I was wondering.......
Why people do say "i love you"?
I don't understand. Because is a fact that most of them are lying...so why?
Did they feel delight in deceiving others? They enjoy that much to play with someone emotions? Or they even trick themselves into beliving that?
Why do people pretend to be friends with someone, and then take advantage of them, using them, deceiving, hurting, only for their own benefit.Then left them alone after, because they are not useful anymore.
Others are even worse, forcing those who they supposedly love to do things saying they wanted it , when only its own selfish desires.
I know love is not free, nothing is....but to be that mean and cruel, to play with other feelings with the intention to harm someone is just.....
I can't take it.
Did I do that too? I begin to wonder, because It's not posible that a large number of people do that on purpose , right?
Or it's only my bad luck, that I tend to come across to people like that?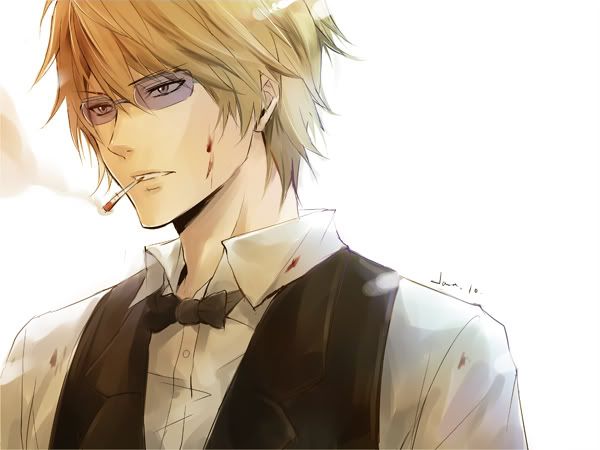 Current Location:

work

Current Mood:

contemplative

Current Music:

I'll make a man out of you -Mulan OST
Bad mouthing others make them happier?
I belive that talk about another person, that you really don't know, only make you worst than the person you're supposed to be deceiving.
People keep saying nonense. Talking because they have a mouth , without thinking, without feeling, without caring...
I'm not a people person, I've always know that. Even so I have some friends, and I know they think the same.
Why most of people has prejuices with the ones that are different than theirs?
It could be the way they dress, the way they talk, the choices they made, anything, everything....
Most people has heard the saying: " live and let live" then why do they keep looking down on people different to them?
So cruel, so stupid.
I'm kinda bored of this kind of people. Why couldn't they shut the fuck up?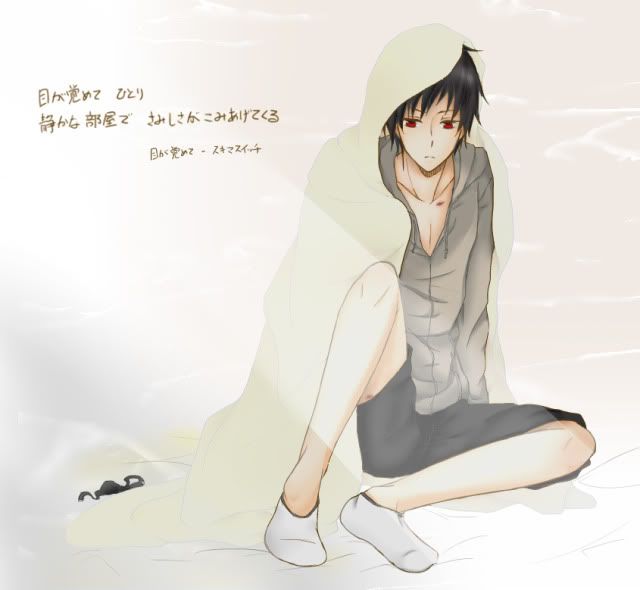 I really don't get people…Why they keep making judgments on others? Saying things behind others backs?
Current Mood:

annoyed

Current Music:

Raise your glass -Pink!
Continuando con la conceptualización de las elecciones.
LINK A LA PRIMERA PARTE --> moonlesssky.livejournal.com/13444.html
"....La fundamentación real " inconsciente" de estas elecciones es lo que me interesa abordar."
La incorporación de ciertos colores a nuestra gama de preferencia estas estrechamente relacionada con la propia interpretación que se tiene de uno mismo.
Cada color es asociado de forma pretéritamente inconsciente a cierto tipo de características fisico-psicologicas generales. además de que cada color mismo tiene una connotación positiva y negativa a la vez, que se adviene de las interpretaciones de la personalidad del individuo y de la polarización con la que interprete su propia psiquis.
De esta forma la auto percepción se vuelve generalizada, derivada de que el mismo individuo no puede diferir mas allá de la propia idealización de YO.
Es así como uno elije para la interpretación de sí mismo un color. Este puede o no ser diferente de lo que llamamos "color preferido" Este ultimo está muy relacionado a lo que buscamos en otras personas , aquellas características generalmente positivas que buscamos y que a su vez asociamos con algún color.
las interpretaciones y percepciones del color asociadas a otras personas , si bien adviene frecuentemente a un carácter personal, tiene una connotación de interpretación generalizada que abarca a la mayoría de los individuos (sociedad occidental).
Es así por ejemplo que el color rojo, según el individuo, puede ser tomado como positivo o negativo, más allá de percepciones personales.
Los colores primarios son los mas fácilmente identificables, cuando un individuo conoce a otro y todavía no lo conoce en profundidad es muy probable que lo encasille en algún color primario.
Esto no quiere decir que no haya gente que pertenezca a los colores primarios, la mayoría de los individuos adhieren a un color primario o alguna de sus gamas lumínicas.
Los colores de interpretacion primarios incluyen: rojo, amarillo y azul.
El color rojo, en sus variantes, está asociado positivamente a personas vivaces y divertidas, de carácter intenso , veces avasallador y muy activos. Individuos con gran valentía, muchas ganas de luchar en la vida. No se rinden ante los obstáculos. Les encanta el deporte, estas siempre llenos de energía e ilusión. Busca destacar en sociedad, posee dotes de mando, son buenos estrategas.
Se hacen querer enseguida y son cariñosos y amables con los suyos.
En sus connotaciones negativas el rojo también se asocia con individuos de carácter egocéntricos, y egoístas, con tendencias al exceso, descontrol y soberbia, personas que pueden llegar a ser caprichosas y cerradas, incluso hasta desconsideradas. A veces son demasiado impulsivos y pueden herir a personas sin piedad. Tienen una faceta autoritaria que puede resultar compleja con sus seres queridos. Es muy posible que se obsesiones con el mando y obligue a los otros a pensar como el mismo individuo.
Planteado esto, no todas las características antes mencionadas adhieren a un mismo sujeto; Alguien asociado al color rojo puede ser Activo y soberbio, sin presentar ninguna de las otras características, Aunque lo más común es que una persona represente a la vez alguna característica negativa y positiva, puedo no ocurrir y solo presentar una de los dos.
Siguiendo con la línea de colores primarios, el siguiente color abarca todas las gamas del color amarillo.
El color amarillo se asocia a positivamente a un individuo con un alto índice de sensibilidad y empatía, son atentos a lo que los rodea, muy lucidos en sus ideas, y brillantes para llevarlas a cabo. Suelen ser muy activos y no parar un segundo, es común que puedan realizar varias y diversas tareas a la vez. Son idealistas, perseverantes. Se sienten muy a gusto socializando y expresándose en sociedad. En su connotación negativa , personalidades asociadas al color amarillo, tienen tendencia a una intensa auto-critica y hacia los demás. Complican las cosas tanto que se olvidan de lo más simple y caen en errores repetitivos. Suelen ser en exceso despistados, descuidados e inconstantes.
En sus extensiones cada uno de los colores primarios también plantea un equilibrio "racional" colores cálidos están estrechamente asociados con caracteres explosivos, mientras que cuanto más templados/fríos sean los colores más controlados o calmados.
El color azul, asociado a una persona, adjudica dotes comunicativos y grandes creadores de ideas. Individuos con gusto por la franqueza y sinceridad, prefieren decir las cosas en la cara que anda a escondidas. Algo diplomáticos, divertidos y siempre en busca de alguna actividad. Confían mucho en su intuiciones y percepción y son en extremo empáticos. Optimistas y alegres. Poseen una gran fortaleza de espíritu y su mente suele ser muy abierta para debatir, y reflexionar. Difiere con los encasillamientos en un determinado rol. En una perspectiva negativa, el azul también representa individuos con tendencia a la inestabilidad emocional, sus estados de ánimo pasan con facilidad de una emoción a otra y pueden llegar a deprimirse. Dada la necesidad que poseen de siempre estar activos es una situación común que lleguen a estresarse. Les resulta difícil y casi imposible relajarse.
Su tendencia a la franqueza , a veces pueden herir a otros. En la comunicaciones pueden hablar en exceso hasta incluso cansar al oyente o directamente guárdaselo todo adentro hasta que explotan. Tienen tendencia hacia la dispersión y varían desde el exceso hasta la f alta de constancia.
Current Location:

office

Current Mood:

crushed

Current Music:

booty Call -Midnight beast

People often put the terms heart and Mind as contradictory. As to see this so called difference, let's define these two to see if they're really opposite things and conceptions.
First the mind, the mind reign over our rational selves, it's attains things like conception, Cosmo vision, paradigms, and conscience. It took part on the rationalization and resolution of problems or conflictive situations.. The organ which is it's home, is the brain.
"Mind" is in fact an abstract notion/construction that makes reference to the cerebral activities that entails and made use of the reason. As such this is the part of our personality that represent, the cold and calculator part of ourselves, It's function is distinguish between what's right and wrong, as well as follow logic reasoning applies to different situations.
The Heart is commonly refereed as being the organ which holds the feelings, and irrational activity. But in fact, the so called heart is part of our cerebral activities. And not the "irrational impulses".
The "gut feelings" are non other things that information that we're incapable to process with our rational minds, as such, it includes de odor, chemistry, and genetic compatibly between others individuals. Those are data that we're not accustomed to recognize and analyze. And as such, we catalogued them with social construction as is the "heart". Relating it to "love" matters and such.
Resuming, the heart is a psico-social human construction, with the function of catalog distinct a varied reaction and feelings that our rational mind rejects. Even so is part of the mind and is cerebral activity and as such mind and heart is the same thing separated by a dichotomy in artificial categories.
Related to this topic is the cultural notion of love, also a human construction to denominate, hidden rules of groups coercion between the same kin (humans). There's a paragraph that I've read that explain in a few words this thing. I don't remember the author.
"…'love' is a mere byproduct of our evolutionary history. Sexual drive promotes the propagation of the species and civilization adds a veneer under the guise of 'love'. Social cohesion between kin and later larger groups also benefit from the 'love' notion…."(extract)

Then considering the "mind" and the "heart" as a single unity, you can control, the so called "gut feeling" apling the "concience represion" .
I will follow this topic later on...

Mitsuki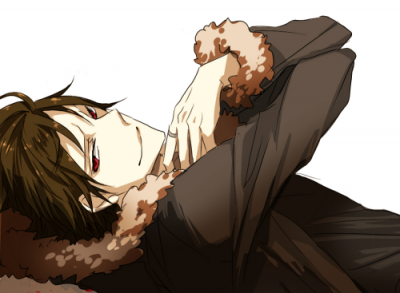 Current Mood:

cynical
No one is perfect, even if it's in the nature of some people to seek that "perfection"
Even so, the perception one have of yourself is differs of what others perceives. Things like personality traits character and temper are non-objective characteristics that depend of the person in the receiving end.
And that the principal cause of self-loathing, you can't perceive yourself as others see you.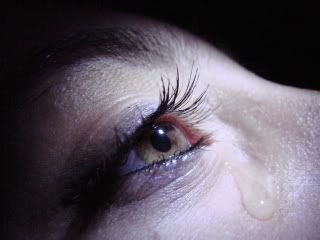 Introducción a la conceptualización de los colores

Este escrito incluye ideas sobre porque elegimos ciertos colores y que representan estos en la mente social del individuo.

( esto esta escribo bajo mis propias categorias y concepciones, sientanse libres de opinar, siempre que se justifiquen correctamente :) )




Las elecciones arbitrarias que uno realiza en la vida, son muchas, mas de las que se tienen presentes de hecho. Todas tienen un carácter interesante y más profundo de lo que aparentan, pero las más interesantes son aquellas elecciones que se realizan con respeto al "gusto".
Estas son, por lo menos en mi cosmovisión, las más interesantes de desmenuzar. Debido a que no poseen un justificativo inmediato en el plano consciente.
Según la conocidísima teoría psicoanalítica de la personalidad, presentada por Sigmund Freud, las motivaciones o personalidad del ser humano están respaldadas o centradas como respuesta a las necesidades o impulsos inconscientes de la psiquis humana (generalmente como exigencias de carácter biológico/sexual)
Tomando lo postulado en la teoría previamente mencionada, podría decir que tomar las elecciones arbitrarias incorporadas regularmente o "gustos" como se denominan comúnmente, puedo justificar a la vez que cuestionar la razón detrás de la elección, y no tomarlo como una cuestión de azar como suele justificarse una persona, una vez cuestionada a cerca de su preferencia por tal o cual objeto/situación.
Un ejemplo bastante básico e insípido, como para tener una "justificación consciente"; porque hay que reconocer que el cerebro humano busca respaldo, sea o no lo que realmente llevo a tomar la elección que se esta justificando en cualquier resquicio con tal de censurar el "inconsciente"; Seria la elección de colores.
Los colores son elementos que tenemos incorporados a nuestra vida cotidiana y que contemplamos simples, cuando distan de serlo; pero los espectros de la luz y sus representaciones no es el tema en cuestión;
La mayoría, para no generalizar todos, de los seres humanos tienen un color de preferencia, (por lo menos los imbuidos en las sociedades conocidas como "occidentales"), sea cual fuere el espectro de color que vean (véase: tipos de Daltonismo)
La fundamentación real "inconsciente" de esta elección es lo que me interesa abordar.
Current Location:

my mind

Current Mood:

pensive

Current Music:

Quelqu'un m'a dit -Carla Bruni
This was not write by me, they're just extract form songs/things I recently hear/read, that for somewhat reason fit on my 6927 head cannon~ Will put more when I get home, I only remember those two now, But I have got more XD

[Tsuna POV]Things were rarely so black and White
Though, it wasn't that simple either
[Mukuro POV] He brought out the worst of him
Those feelings, they wouldn't go away.
(dunno)
[Tsuna POV]There may not
Be another way to your heart
So I guess I'd better find a new way again
[Mukuro POV]I shiver when I hear your name
Think about you, but it's not the same
I won't be satisfied I'm under your skin.
(maroon 5, Shiver)
She peeks cautiously at the new creature surrounded in Golden attire, never before she has seen such a beautiful colours. He was dancing, twirling in his transparent and weightless world.
She has a beautiful voice, and with intention began to sing softly a lullaby.
The golden creature looks at the little kitten watching him intently as he swarm; He comes closer to hear her better.
-Hello- she said.
He was surprised but not scared, and answered her.
-You want to eat me? - He said floating elegantly.
- Why would I eat a pretty thing like you?-She said curiously .-If I eat you I wouldn't watch you dance anymore.-
-I want to be friends- she declares and smiles at his golden companion.
The golden fish complies, after all, who was him to oppose to the whims of a creature like a cat?
Current Location:

work~

Current Mood:

artistic

Current Music:

what the hell -Avril lavigne